1. Business Page and NAP
Web pages are analyzed by bots. They crawl day after day, indexing whatever they find on their way so that users can get the most relevant answers to their search queries. We tend to forget that the easier we make the crawling process for these bots, the best results we will obtain.

One of the things you do not want to mess is your official business page listing. Google, but also Bing, Yahoo and many other search engines, want you to give them the standard information about your business so that they can use that to cross reference everything else their bots find on the web.

Business name, address, phone number (these three data are also know as NAP), but also service type and opening hours are all essential pieces of information that you want to set straight with them.

And you want to make sure that anywhere else your business appears the information you provide match the ones stored in the search engines business page or your rankings will suffer from the inconsistencies.

0
Of local searches will result in a purchase
0
Of local retailers do not have a Google Business Page
0
Of users look for online reviews before purchasing
---
2. Local Keywords
Keywords are always one of the starting points for any kind of SEO you want to implement.

They are such a great source of opportunities that more and more businesses are trying to capitalize on them. Fortunately enough, there are so many words and variants that we are going to be safe for a few years still. We just have to use creative thinking.

One way to be creative is search your keywords locally. Looking for "natural cleaning" within the USA is going to give different results than looking for it on a local county.
And for me the best way to check locally is Google Trends. You can over there, see what keywords are trending, and be able to narrow them down to County level. That place has got to be your first port of call.

Secondly, you will need a SEO tool designed to suggest you keywords based on your input: there many both free and paid, but my favorite is Ubersuggest by Neil Patel.

Once you have done your search, try and tweak those words adding modifiers that you think are relevant to your target audience: for example, if you have "plumbing services", you may want to add best, cheap or where, and also your location.Then rephrase accordingly: "best plumbing services Nashville". I know it seems straightforward, but there are infinite possibilities capable of bringing a lot of local traffic. Spend some time thinking about your specific case and test it out.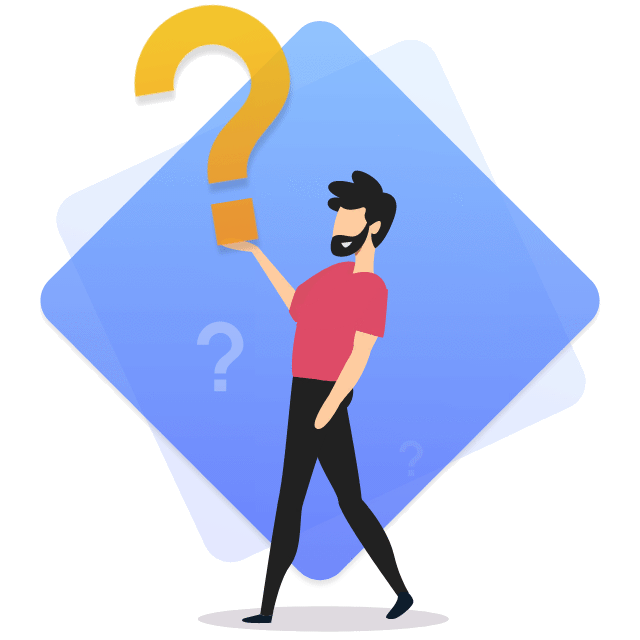 Did You Know?
29% of consumers who look for a local business on mobile,
will call or visit it within 24 hours.
---
3. The 3 - Pack
Whenever Google gets a flag that the user search has a local intent, it will display the so called three pack among the search results.
The pack is basically an embedded map showcasing local businesses (with the best reviewed ones highlighted) and then a lower section with the three most prominent and best reviewed underneath that, with a lot of extra information about them.

Needless to say, you want to be showing up among those three.

How to show up among the local 3 pack on Google?
Start from the Google Business profile, then get a lot of positive reviews, then optimize your website speed performance (take care of mobile speed especially), and finally build your online presence within local websites and social media. And start blogging, seriously.

A little disclaimer here, as being among the top 3 results is not an exact science: Google ranking factors are guessed (quite in a reliable way) but we do not know exactly according to what results are displayed. What we can do is do our best to get every little detail SEO friendly and see the performance over the time. Then adjust as we move forward
Looking for a quote?
---
5. Reputation Management
People like to know as much as possible about the products or services they are buying, and in the internet reviews are the most direct way to get information.

As a business owner or entrepreneur, you cannot afford to ignore your online reputation. In fact, we recommend everyone to set up a full review strategy that includes thorough ongoing management. How to do that?

First of all you define 4-5 websites that offer online reviews: Google will be your number one, the other websites will depend on the nature of your business ( Yelp, Trust Pilot, Amazon and Glassdoor are just some examples).
You then create your business profiles in there, and start encouraging your customers to leave reviews. You can do this directly if you have a customer facing role, or you can reach out via email if you sell online only. The goal is to have a steady influx of positive reviews.

Make sure to acknowledge all of them and address eventual negative feedback you may receive. Pay attention because even positive reviews sometimes include little negative remarks: tackle that too, for example thanking the customer for the input and ensuring that follow up corrective actions will be taken.

An healthy business should aim for a mix of 4 and 5 star reviews. Negative reviews should be kept at a minimum, but unfortunately it is hard to avoid them altogether: it is acceptable to have a negative one as long as it is addressed. Mind though, if you begin getting a few you really want to investigate what is going on and stop the influx as soon as possible.

This approach will help your business shine, both augmenting your visibility and trust perceived.

At The Coding Lab we offer both reputation audit and management, reach out to enquire about your free online reviews audit.